The Brillophone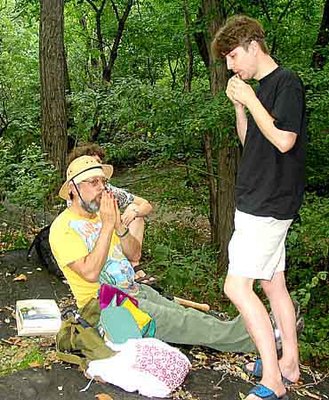 Chris Allen, on his Japanese Knotweed flute, and "Wildman," jamming during a Central Park tour lunch break. Photo by Oneta Jackson
The brillophone is an instrument you make by cupping your hands and clapping them in front of your mouth. You form a small, circular opening with your lips, hold your breath, and open your throat as though you're going to swallow or yawn.
Air from the hole above your thumbs forcefully enters your mouth and creates an echo. You create different notes and tones by changing the shape of your mouth and lips.
I learned this from my dad, Henry Brill (1898-1965). A sales representative for a manufacturer of men's hosiery in real life, he was a prizewinning amateur ballroom dancer in Berlin in the 1920s and 1930s, as well as an amateur entertainer. Where he picked it up I'll never know.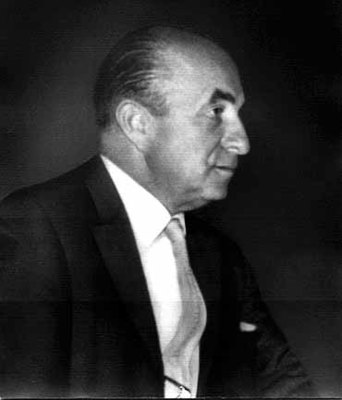 Henry Brill in 1964
I play jazz, a tradition with Afro-American and western musical roots, and strong emphasis on creativity, improvisation, and rhythmic swing.
My greatest musical and creative inspiration is jazz cornetist, pianist, and composer, Bix Beiderbecke (1903-1931).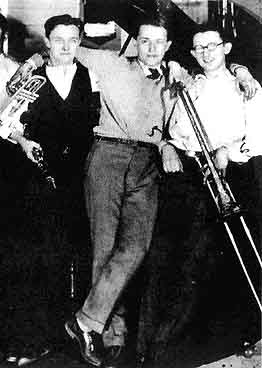 Bix Beiderbecke (center) with clarinetist Don Murray (left) and trombonist Tommy Dorsey (right)
I loved the lyrical, swinging, cool music and celestial tone of this tragically short-lived musical genius, even before I discovered that we share the same birthday (March 10).
"Wildman" Meets Bix
Imagine my surprise when I received a voice mail message that someone by the name of Bix was signing up for my September 19, 2009 tour of Prospect Park in Brooklyn, and when I returned the call, that his last name was Beiderbeck!
Turns out this Bix is the great grandnephew of the musician—bright, friendly, creative (this Bix, who hails from Sweden, is a successful architect who designs science museums and other structures in the US), and with an enthusiasm that reminds me of the tone that characterizes the recently pubished letters of his great granduncle.
It was an honor and a pleasure to lead a tour with a member of this family, and even play a piece for Bix on the Brillophone, "Sorry," that his ancestor had recorded.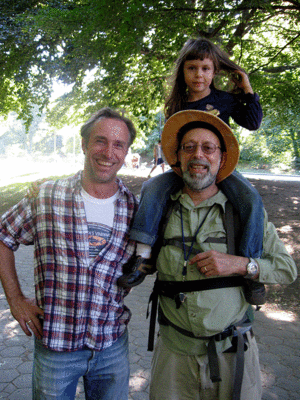 Bix Beiderbeck, "Wildman," and Violet Brill in Prospect Park, September 19, 2009
Brillophone Selections
Jamming in Central Park, April 21, 2012
Wildman Jam
From the Wild Party of December 1987:
ALL OF ME—with Mike Kolodny alto sax and Laura Pierce vocal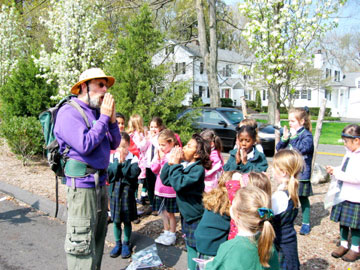 Brillophone Lesson
Free Improvisation, November, 2009