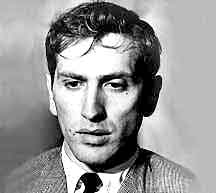 Bobby Fischer, circa 1972
"Wildman" Meets Bobby Fischer
One of the most magical moments in my life occurred around 1965, when a friend from the Forest Park, Queens, chess tables, Don Walter, introduced me to his acquaintance, Bobby Fischer, and I got to shake hands with him.
One of the greatest chess geniuses of all time, he was visiting a NYC tournament where ordinary players like me were playing. Genial, open, and friendly, he let people show him their games.
Serious chess players of all levels of skill study the game hard, often play quite well, and spend hours or days analyzing their games afterwards to understand the key positions, what they and their opponents did right, and where they went wrong.
Fischer would make one or two off-hand comments, and it was like a laser light had been cast upon the board. Suddenly, you understand in great clarity the essence of that particular game, and what each player should have been striving for. I've never had an experience remotely similar.
And this was what I still consider the true Bobby Fischer, years before what I see as mental illness ended his chess career and made a mess of his personality and life.
Soon after I met him, I was in the audience when Fischer won the US championship. The audience had to maintain complete silence, but to see him in action right before my eyes and attempt to anticipate some his moves was another peak experience.
I'm glad he was able to contribute so much to the world before his problems took him down.